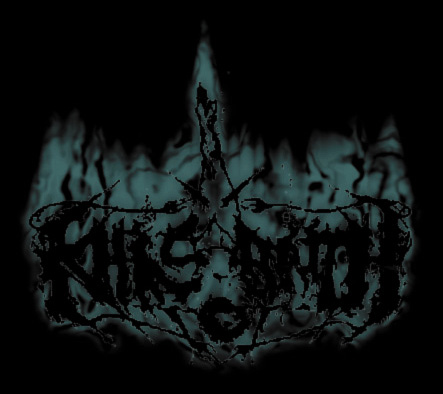 ---
Biography - Discography
Khisanth
Daemon - Vocals (right)
Dale - Guitars (left)
Kevin - Drums (center)
Hailing from the Gulf Coast of Mississippi, Khisanth has proven to be one of the most
aggressive and atmospheric blackmetal bands in the United States.
Rising from the ashes of several useless attempts with feeble, trendy so called "loyal"
musicians Kevin, Drummer and Dale, guitarist decided to start from the beginning. In 1997
the band incorporated Daemon, vocalist to join. They recorded "Realm of the Serpent",
three song demo which they finished in eight hours.
Soon after the release Chris, bassist joins.
| | | |
| --- | --- | --- |
| 1998 - Khisanth is reborn, incorporating the black arts more than ever. Khisanth becomes more chaotic and aggressive with intent to destroy the radio treny "cover" bands of the local scene. Now with a large following Khisanth becomes the "most hated band" of the Gulf Coast. Khisanth will never change due to its belief in true music. They will push forward to rid the world of "three chord bullshit". | | Realm of the Serpent Demo |
Khisanth are interested in playing the States as well as Mexico
with the release of their second demo, "Majestic Seas of Chaos".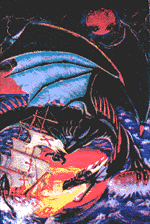 1999 - Khisanth plays various underground metal shows
in the U.S. with black metal bands such as Thornspawn, Fallen Empire,
Kathonic, and many other great bands. Shortly after Chris, bassist left the
band. In the summer of 1999 Khisanth were signed to Baphomet Records
and plan on recording their debute CD later this year.
---
| Main |
| Biography | News | Sound Samples |
| Picture Gallery | Order | Shows |
| Sign Guestbook | View Guestbook |
| Email |
| Banner Exchange | Web Design |
---
Designed By © 1999 Sarcotic Abyss Design.
All Artwork, Logos, and Images © 1999 Sarcotic Abyss Design and Khisanth
or the respective owner. Do not copy without permission.